Macklemore on white privilege in hip-hop: 'I'm a white guy, parents feel safe'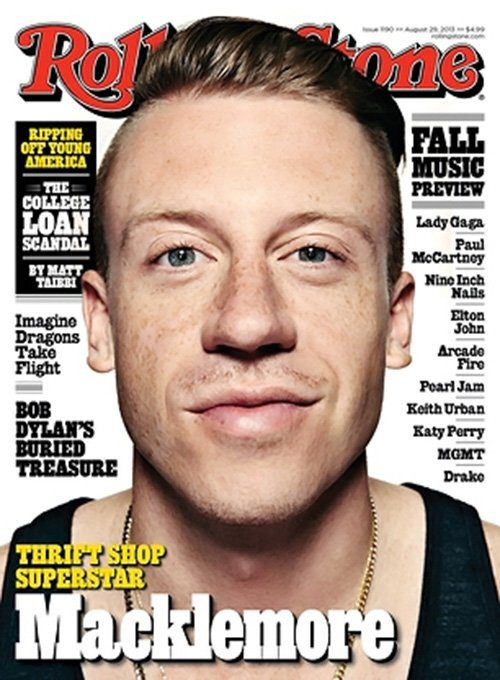 Macklemore covers the latest issue of Rolling Stone. Mac (or Ben, which is his real name) Instagram'd the cover with the message, "Rolling Stone…cover #sharkfacegang". Yep. I don't expect everyone to get on board with my Macklemore love, but would it have killed Rolling Stone to use a less "up his nose" photo? RS didn't have to pose him like a Teen Beat Terrorist or anything, but just something slightly more flattering. Anyway, Macklemore's interview is already making headlines because he talked openly about the backlash against his hit song "Thrift Shop" and he shows some brutal honesty and self-awareness when discussing "white privilege". Some highlights:
On white privilege, or being a white rapper in hip-hop: "If you're going to be a white dude and do this s–t, I think you have to take some level of accountability. You have to acknowledge where the art came from, where it is today, how you're benefiting from it. At the very least, just bringing up those points and acknowledging that, yes, I understand my privilege, I understand how it works for me in society, and how it works for me in 2013 with the success that The Heist has had. We made a great album, but I do think we have benefited from being white and the media grabbing on to something. A song like 'Thrift Shop' was safe enough for the kids. It was like, 'This is music that my mom likes and that I can like as a teenager,' and even though I'm cussing my ass off in the song, the fact that I'm a white guy, parents feel safe. They let their six-year-olds listen to it. I mean it's just…it's different. And would that success have been the same if I would have been a black dude? I think the answer is no."

His song "Wings" is anti-consumerist but he still wears Nikes: "Am I being a hypocrite? Absolutely. But that's OK. I'm a f–king human being and I don't need to be perfect. I can make a song like 'Wings' and wear Nikes."

He almost relapsed (he's a recovering addict & alcoholic) after the success of "Thrift Shop": "I went through a place of not being happy, getting put in the box of 'This is a novelty rap song,' and being like, 'What did I sign up for'?" But the success of the pro-gay-rights track "Same Love" helped him relax. "The legacy that I'm leaving on the world is more than just a song about second-hand clothes," he says.
[From Rolling Stone and Gawker]
Gawker has a lengthy analysis of Ben's "white privilege" quotes and they seem to be saying that if he really feels like he wouldn't have had the same success if he was black, then he should just get out of the game. Which is… a weird argument to make, I think? Considering the year we've been having where there are just so many stories about race and racism and "race-baiting" and all of that, am I wrong to think it's kind of refreshing to hear a white rapper say "yeah, it's white privilege, I wouldn't have had this success if I was black"? Honesty and self-awareness are the first steps towards a better understanding of who are and where we are as far as racial issues go.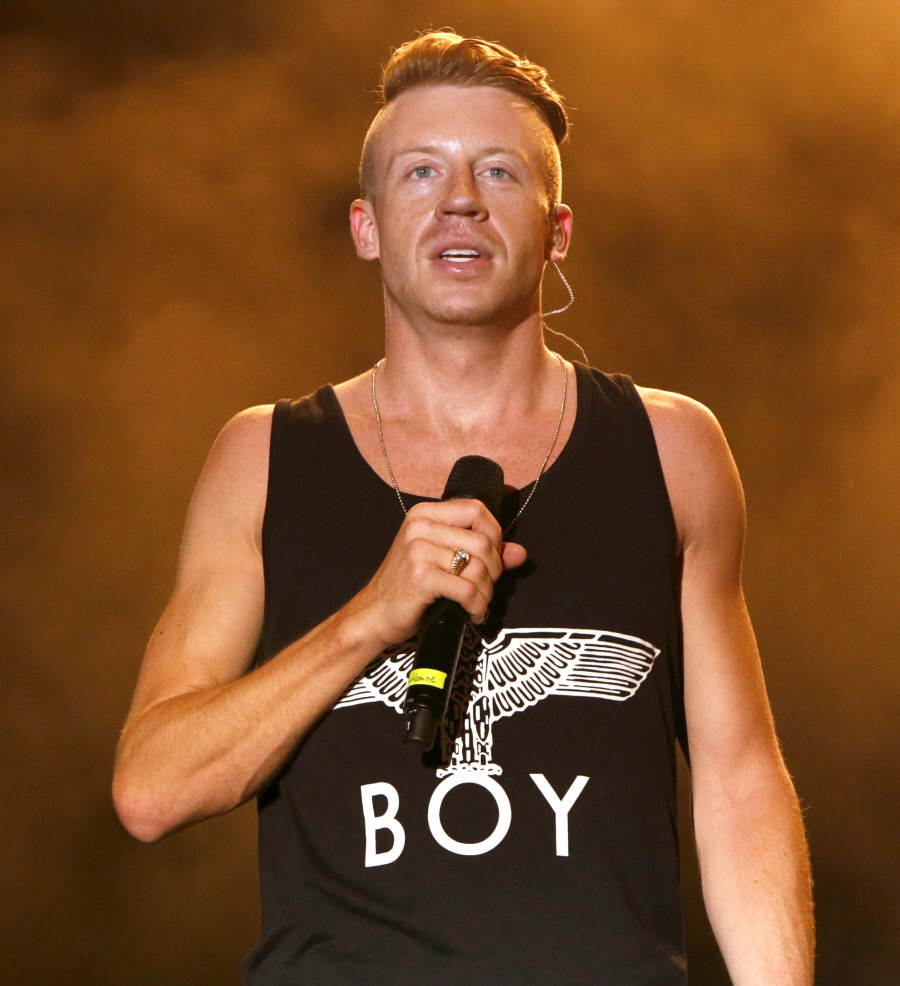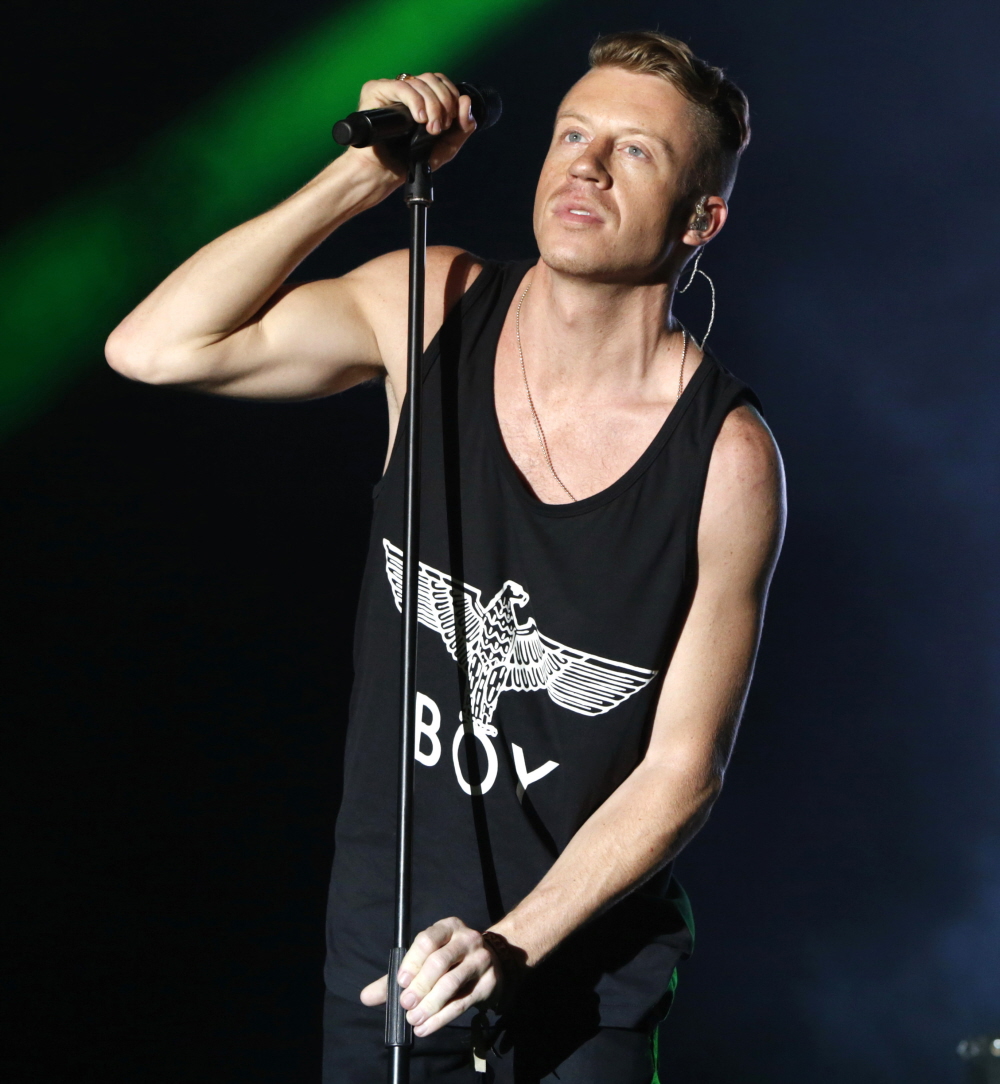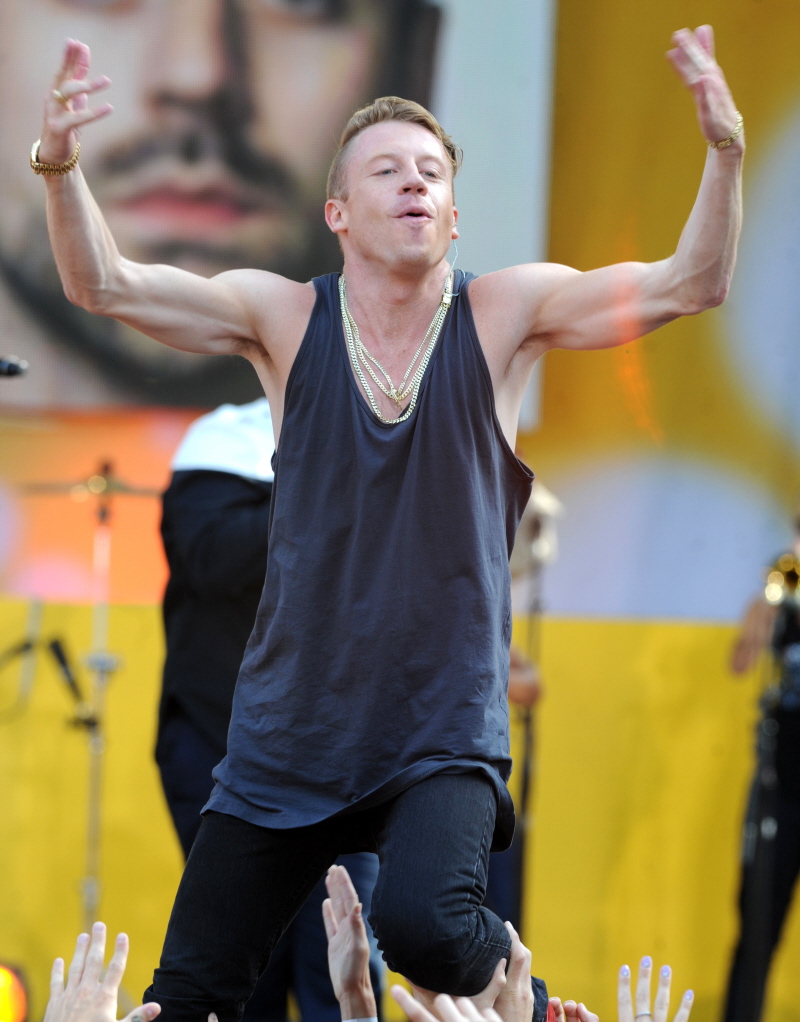 Photos courtesy of WENN, cover courtesy of Rolling Stone.